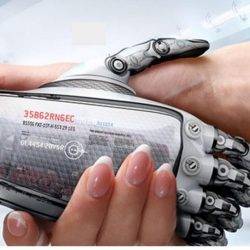 Companies will need more, not less people, in the near-term to meet the demand stimulated by automation, claims a new report from ManpowerGroup. The report – Robots Need Not Apply: Human Solutions in the Skills, found that 91 percent of employers in the US will maintain or increase headcount in the next two to three years as industries shift to more advanced, automated processes. The report provides a real-time view of the impact of automation on headcount, the functions most affected and the soft skills that are both of greatest value and hardest to find. Frontline and Customer-Facing functions anticipate the most growth as organisations place higher value on customer service and human interaction. Manufacturing and Production functions are close behind. Back-office functions that are routine or add less value to customer interactions are under greatest threat as organisations implement new technology to drive efficiency. In this Skills Revolution the best blend of high-tech and high-touch will be the combination of human strengths with technical and digital know-how: 61 percent of companies say communication skills, written and verbal, are their most valued soft skill followed by customer service, collaboration and problem-solving.
"Digitization will impact every industry in the U.S. creating new jobs that require different skills," said Becky Frankiewicz, ManpowerGroup North America President.
"Our research shows this is good news for people, provided they are ready to upskill and reskill for a world of work that is more digital and fast paced than ever before. Savvy employers are helping workers succeed by identifying skills adjacencies – those skills that are closely connected and can be adapted to new roles – and by offering people the chance to earn and learn with shorter bursts of on-the-job, experiential training."
Click to download Robots Need Not Apply: Human Solutions in the Skills Revolution
The post Majority of US employers say they will increase or maintain headcount due to automation appeared first on Workplace Insight.
Majority of US employers say they will increase or maintain headcount due to automation
Majority of US employers say they will increase or maintain headcount due to automation
HR News